Austin ISSA October 2017 Chapter Meeting
October 18, 2017 @ 11:30 AM

-

1:00 PM

AGENDA
11:30 – Networking
11:45 – Chapter Business Update
11:50 – Sponsor
12:00 – Presentation
12:50 – Q&A
Early Registration ticket deadline is Friday, October 13, 2017
Topic: Using CHRIME to Improve Threat Intelligence
Monty St John, CyberDefenses' Director of Intelligence will discuss CHRIME, an intelligence technique aimed at rapidly helping analysts turn data into linked, correlated and context-infused information that can be profiled and analyzed into intelligence.  Monty will quickly break down the acronym and explain its function and then demonstrate it via a series of short cases studies to showcase its capability.gram.
About Today's Speaker
Monty St John, Director, Intelligence Division, CyberDefenses, Inc.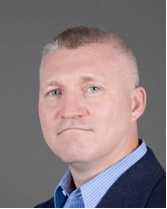 Monty St John is the Director of the Intelligence Division of CyberDefenses and is one of the primary instructors in the CyberDefenses Academy, educating and raising the bar for the cybersecurity field. Monty's history with security is long and varied, starting in 1990 with his initial grounding in intelligence work while in uniform and culminating in a 7-year stint with the Office of Special Investigations at the Defense Cyber Crime Center. He has consistently strived to find new pathways to innovate in realms of intelligence and investigation, crafting techniques to define, analyze or shape information into functional intelligence.
Monty St John speaks frequently at industry events and customers about computer forensics, incident response, threat intelligence and reverse engineering. It's rare not to bump into him at a conference, quietly and sometimes loudly trying to guide the dialogue in cybersecurity.

Capitol of Texas ISSA Board
President:  Larry Moore
Vice President: Jackie Wilson
Education Director: Bob Cadenhead
Membership Director: Doug Engle
Treasurer: Dave Gray
Recording Secretary: Mark Montgomery
Corresponding Secretary: Allen Hebert
Marketing Director: Gary Geddes
Operations Director: Vern Williams
Sponsorship Director: Jae Shin